Product Showcase
A picture is worth a thousand words, especially when promoting your business. Amplify the message to your customers with persuasive images.
You may only have a few seconds to catch someone's attention. That's where my commercial photography can make a difference between a potential customer stopping to explore your website or moving on to the competition.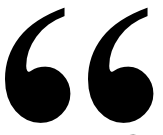 I was really excited about bringing Bridget's keen eye for colour and composition to our photo shoot when the time came to redesign the Cosmic Tree Essentials website at cosmictree.ca. I thoroughly enjoyed collaborating with her. The antique apothecary travel box and fresh herbs she brought for the shoot showcased our botanical skincare beautifully. The outcome is a collection of images we're using online and in print to strengthen our brand.
Beth – Cosmic Tree Essentials
If you're looking for a commercial photographer to showcase your product line, Bridget Havercroft Photography can give you results that go beyond the ordinary.