Family moments
This time of your life won't last forever, but photographs do! Don't let these moments slip away unnoticed. Keep these moments documented in gorgeous artwork for your children to cherish for the rest of their lives and share with future generations to come.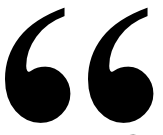 Our relationship with Bridget began when she photographed our kids and dogs at an SPCA charity event pet day. She has since photographed our family a few times over the years, helping us record our family changes as the kids grow. Bridget has an amazing way of capturing people with beautiful & natural results. Her friendliness, patience and creativity are key assets in producing such wonderful work. Bridget's work is not limited to portraiture, she has an amazing eye for detail, colour and macro photography as well. 
– The Heislers
Family history gives us a sense of belonging. Creating a physical visual record of our history for future generations ties us together. When my children walk through the house and see the selection of family pictures every day, they know someone loved them enough to hang their portraits on the wall.