FIND OUT A LITTLE BIT MORE ABOUT ME…
The picture above, was taken by my grandmother of my brother and I and reminds me of so many happy memories in her back yard.
Who is Bridget Havercroft?
Well, I'm originally from Yorkshire in England and moved to Nova Scotia in 2007 with my husband, instantly falling in love with the place. We have two beautiful daughters and two crazy dogs (Charlie and Blue).
I'm fortunate to have had various careers in my life starting when I was 19 when I became a fashion model. Having strutted my stuff on the runways in London and Paris and posed for numerous photographers, I think I can say with great certainty that I've learned a lot about posture and how to pose in front of the camera. Knowing my career as a model wouldn't last forever, in my late 20's I decided it was time to use my brain instead of my looks. With my love of architecture and design, I secured a role as an account manager with an advertising agency in London for 3 years and then as office manager for both a design agency and for a firm of Architects back in Yorkshire. Here in Nova Scotia I have worked in both the insurance and banking industry, which helped to hone my customer service skills.
How did I become a photographer?
I've always had a passion for photography and took the leap to become a professional photographer back in 2009 starting with pet photography. This helped to satisfy my love for animals before we had two crazy dogs of our own. I'm completely self taught and have learnt by making many mistakes, which enabled me to craft my talent and I have a keen 'eye'. Luckily for me, I'm based in the beautiful Annapolis Valley, where we have an abundance of wineries & breweries and some amazing landscapes for family portraits, or bespoke artwork for your home. I also travel wherever the work takes me – anywhere from Yarmouth to the South Shore, most recently PEI!
I love taking pictures of both people and animals as well as real estate, products and food & wine. If you haven't see it already, check out my work on the Planters Ridge Winery website by clicking here!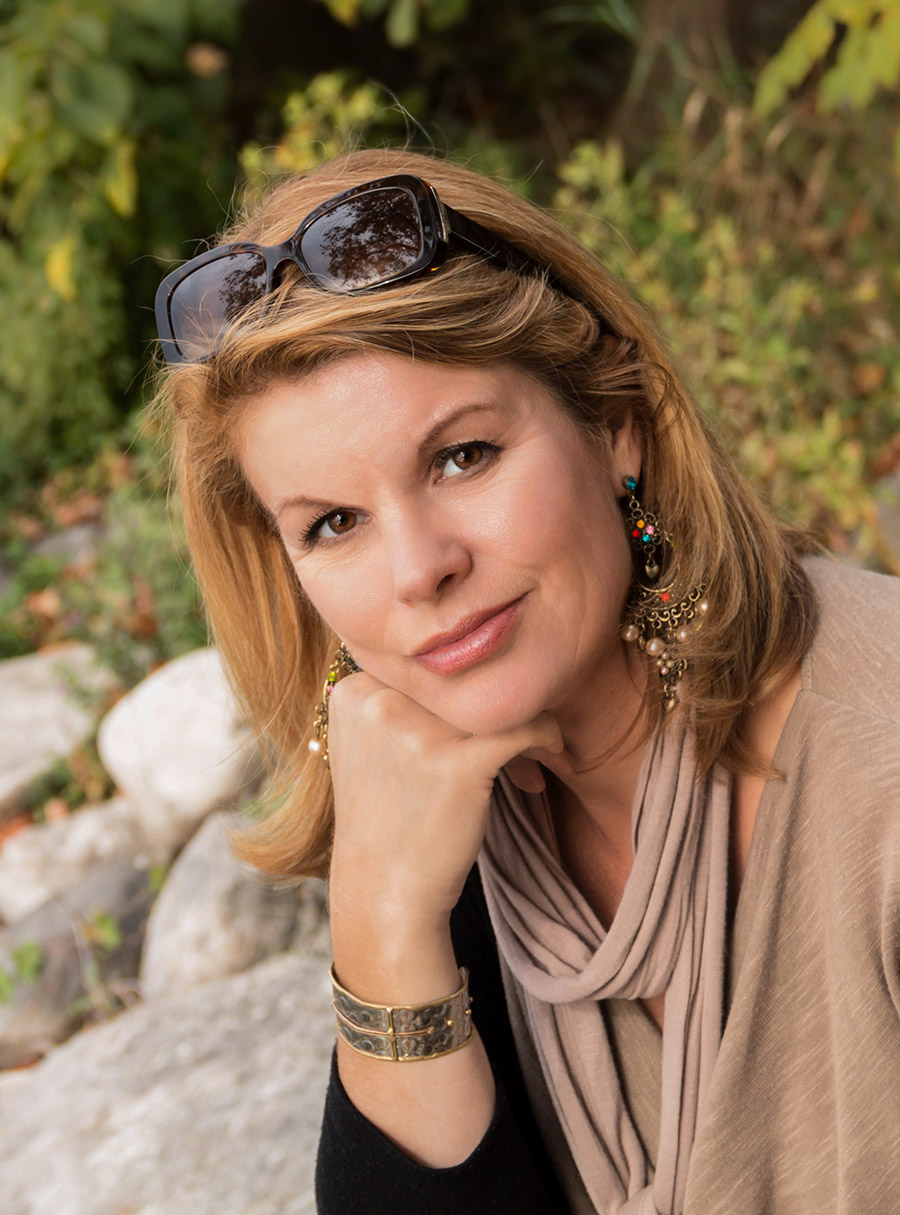 My crazy hounds – Blue and Charlie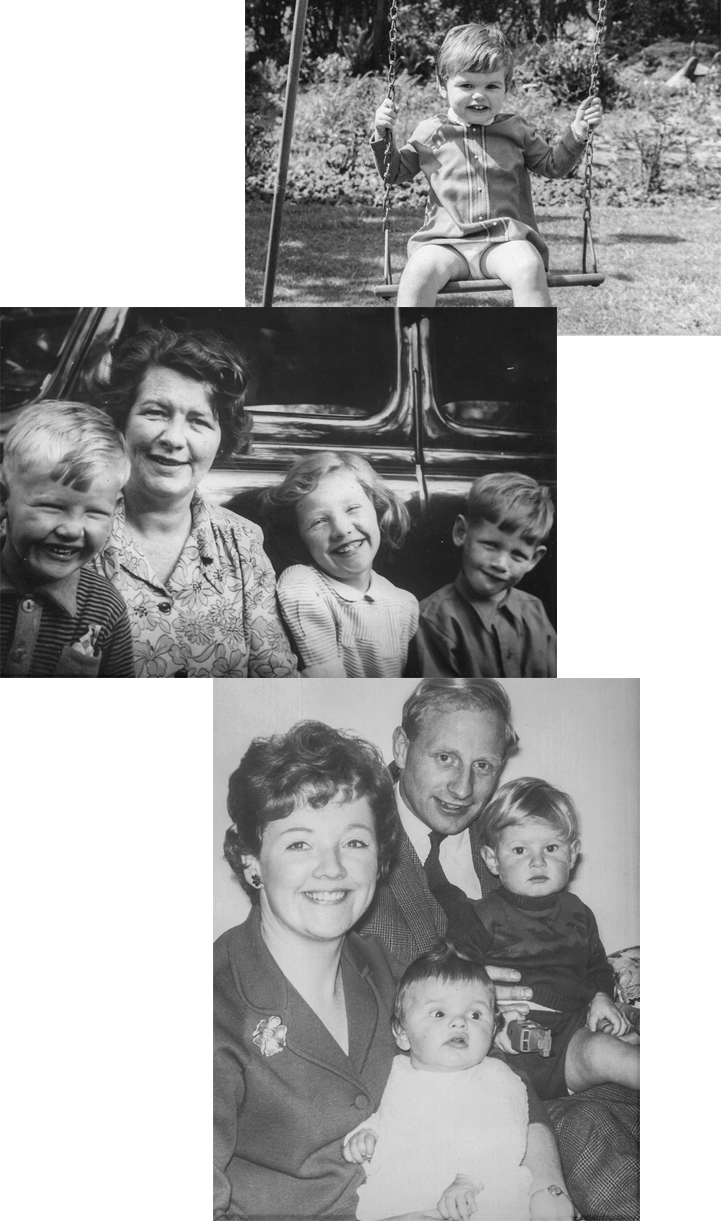 Photos: Top: Me on a swing (probably the only time you'll see me in a dress). Middle: My grandmother with my mum and her brothers, sitting on the fender of their car. Bottom: My parents with my elder brother and me on the day of my christening.
Like you, my family means everything to me. I have a visual record of my history through my family photos and keepsakes that I will treasure forever and pass on through the generations. Growing up with three brothers, I was quite the tomboy and loved playing outside and climbing trees with them. I was not your typical 'playing with dolls' little girl. Life of course was different nearly half a century ago (did I really say that out loud!). I remember fondly sitting on my grandmother's knee, looking through the family albums as she shared stories of her childhood. Both my grandparents and my parents are no longer with us so these physical memories mean even more to me now.
I believe family photos are meant to exist in the real world, to be touched, passed down and enjoyed day after day. This is what drives me to do what I do. I am blessed to say that I am following my passion by helping others record theirs.
With years of experience in exceeding client's expectations, I'm passionate about delivering outstanding customer service. That was one of the reasons I was voted Best Local Photographer for the Best of the Bunch 2018 in the Grapevine Magazine.
Congratulations, you've been voted "Best of the Bunch" in the Best Local Photographer category!
The Grapevine Newspaper recently held a huge survey to find out which Annapolis Valley businesses and/or organizations provided the best services in their category… and yours was a winner!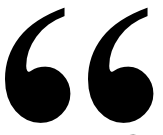 Bridget has a great eye and creativity to transform an everyday setting into something extraordinary! For our family she brought the indoors out and turned a lovely local vineyard into our family's own personal living room. The eclectic approach was perfect for our large family's photos (9 adults and 3 children). Bridget was so patient and professional with all of us, the little kids and "the big kids." She chose a variety of locations at the vineyard that turned out incredible and spent time with each person making sure we would have many terrific pictures to view. It was fun and a wonderful family time, thanks to Bridget's talent and personalized attention. The hardest part was deciding which of the wonderful pictures to choose. Wonderful surprise for our father's 75th birthday and each of us has one of the full group shots proudly framed in our living rooms, so beautiful. Thank you.
– Lawrence & Schwindt Family